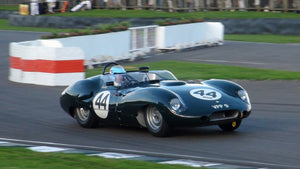 Hamilton Classic at Goodwood Revival 2015
Hamilton Classic attended the 2015 Goodwood Revival with a trade tent in the retail area. As with all aspects of the Goodwood Revival, every last detail is taken care of and this included the trade area. Each business has matching period white canvas tents in which to display their wares and this year we had an MX5 on display to show off our ever increasing range of car covers and accessories. The crowds that attend Goodwood are discerning fans of classic motorsport and it was great to hear about the wide range of vehicles that our customers were being for, from modern classics from Ford, Mazda and VW through to exotica like Aston Martin and Porsche – luckily we had a product to interest them all. Thanks to everyone who stopped by for a chat and to ask about the latest range of covers we have , ideal for storing cars as we near the end of the season.
Goodwood Revival Highlights
There were many highlights of the Goodwood Revival this year both on and off the track.
An electric atmosphere was generated on Day one as the Freddie March memorial trophy braved the heavy rain showers to race on into dusk with a sight reminiscent of Le Mans in the 1950s with Jaguars aplenty. The victory went to Derek Hood and Chris Ward in their Cooper Jaguar.
There was much drama elsewhere in this race when Jochen Mass, Le Mans legend missed his mandatory pitstop whilst running in 5th position and incurred a 20 second penalty in his gull wing Mercedes to eventually finish the race in 16th.
Top Left: David Hart,1959 Jaguar Lister in the Sussex Trophy
Top right: Kriton Lendoudis, 1959 Lister Chevrolet "Knobbly" leads Jo Bamford and Christian Hore in their 1955 Jaguar D-Types. Sussex Trophy.
Bottom left: Ferrari 246S Dino of Bobby Verdon-Roe
Bottom right: Clive Joys 1955 Jaguar D-Type
Multiple Le Mans winner Tom Kristensen put on a breathtaking performance at the helm of his Ford Fairlane Thunderbolt prepared by Alan Mann in the St Marys trophy. Tom Kristensen and Henry Mann went on to win the trophy overall on aggregate with Sundays second race ably won in their 7 litre Ford powered beast. Elsewhere on the grid the crowd cheered on a battle scarred Alfa Romeo GTA to take 5th while touring car ace Matt Neal battled hard with Mike Jordan for second and third in their Lotus Cortinas.
Winning honours of the events flagship "Lavant Cup" went to James Cottingham and his 1957 Ferrari TRC 500 in a grid that included Nick Masons 250MM Ferrari as well as thirty other rare Ferrari's contributing to a grid worth in excess of £150 million.
Left: Stunningly quick 1928 Frazer Nash saloon called "The Owlett" in the Brooklands Trophy gave the big Talbots a run for their money.
Right: Celebrity chef James Martin "overcooks it" in his Mini at the Chicane on Day 1.
In the air
In the air, the hundreds of thousands strong crowd witnessed a memorable event on Sunday when 12 Spitfires flew over the Goodwood Estate in formations of four, to commemorate the Battle of Britain. Simultaneously , surviving veterans were chauffeured around the circuit in period Jeeps as the humbled crowd showed their appreciation and respect with continuous applause.
The Goodwood Revival event continues year on year to grow from strength to strength and this year provided Lord March with another sell out crowd for the best that historic racing has to offer.
Off the track
Off the track and Chris Evans was selling off a large number of vehicles from his collection of cars in the Bonhams auction. Although a Jaguar XKSS, Chitty Bang Bang replica and a Ferrari 250 GT/L Lusso all found new homes some of the cars in the Evans lot failed to meet reserve although there was much interest in his collection of memorabilia that was sold to raise money for Children in Need.
The big money went on a very tasty 1965 Aston Martin DB5 convertible which changed hands for a cool £1,087,900. Followed closely by Rolling Stone Keith Richards Bentley "Blue Lena" which fetched a frankly eye watering £763,100
---