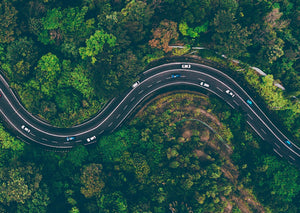 Driving Classic Cars in Europe after Brexit
There may be new changes in legislation, insurances and driving requirements expected after… the 'B' word happens.
Nobody knows what it will all be like in practice, but the FBHVC felt it was better to be prepared and share the information they have with you now.
One of the interesting points raised below is a recommendation to MOT your vehicle before heading abroad. We would recommend anyone with a VHI classified car, not only MOTs it voluntarily for the roads in the UK, but especially has it MOT'd or checked over by a professional specialist before undertaking long tours.
If you are considering taking your historic vehicle across the Channel, or into the Republic of Ireland, this year you might be concerned about what will be different if the UK should leave the EU without any deal having been achieved.
In anything concerning this subject, in the first instance you should consult Government websites. As departments develop their plans, information is posted online on a regular basis.
The following are areas that the FBHVC considers you should think about if you are intending to travel, either as a driver or passenger.
You should consider your insurance, both vehicle and personal.
The Insurance Directive will cease to be effective and there could be changes to how claims would be dealt with. Ask your motor insurer.
You may require a Green Card to visit EU countries, and not all EU countries accept the same Green Card. Your motor insurer should know the various rules
Your European Health Insurance Card will no longer be of any effect. Thus, you should consider establishing that your insurance cover includes full health insurance, including, if required, cover against the occurrence of existing medical conditions.
You may need any driver to acquire an International Driving Permit
You will require to show a separate GB plate even if your vehicle is identified as being registered in the UK by the EU 'GB' number plate.
The Roadworthiness Testing Directive will no longer apply. You may wish to submit your vehicle to an MOT test, even if it is exempt, so that you will be in possession of evidence that the vehicle has passed a roadworthiness test if local law enforcement requests.
Not all local Low Emission Zones currently exempt historic vehicles. There may be some which exempt only historic vehicles from the EU. You will need to check locally.
The Federation of British Historic Vehicle Clubs exists to maintain the freedom of its members to use historic vehicles on the UK's roads, hence its campaign message: 'Yesterday's Vehicles on Tomorrow's Roads'. The FBHVC has over 550 member clubs representing over 251,000 individual owners.
---