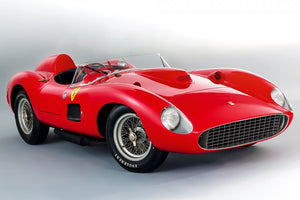 Classic and Sportscar Magazine releases 2016 Market Review
Classic and Sportscar Magazine have released their market review for 2016. An invaluable guide to what the current trends are within auction prices, industry growth and investment health the review aims to dispel the myths and hearsay that exist between doom momngers and upbeat optimists alike.
The report covers car values, whats hot and whats not in terms of which marques and eras of classic cars are growing or contracting in value and also some interesting research into trade skills.
James Elliot, Group Editor of Classic and Sportscar says in his editorial "…there is no real downside to what the trade likes to call a market "correction". If you enjoy driving your car, you can continue to do so, if needs be until the market picks up enough to at least cover your costs (something you can never do with a modern), and if you are in the market for a classic, suddenly a lot more great cars might fall into your price bracket."
Read the full report here: http://www.classicandsportscar.com/marketreview2016/ 
---