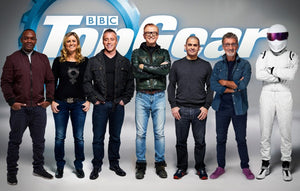 BBC Top Gear unveils new presenters – so who are they?
So, the day finally arrived. After months of media rumours, weeks worth of angst ridden stories of falling out behind the scenes and even the rumour that the front man Chris Evans was holding up filming because he couldn't talk and drive, the new look Top Gear has at last announced the full presenter lineup.
The first thing you'll notice is that it takes twice the number of presenters on the new look Top Gear than we had previously. No doubt a result of front man Chris Evans' already hectic work schedule. So lets meet them;
In what could prove to be either a genius signing or a complete mess in waiting, 1990s US sitcom star Matt Le Blanc , known for his portrayal of 'Joey' in Friends stands alongside BBC Radio 2 breakfast host Chris Evans in what has to be the most unexpected twist the Top Gear saga. It is thought that Matt Le Blanc, 48 and from Massachusetts is to move to the UK permanently to take up the position.
Viewers of Top Gear in the past and for that matter, Fifth Gear as well will be no stranger to 'Queen of the Ring' Sabine Schmitz. A naturally funny personality and a talented racing driver she grew up next to the circuit she is famous for mastering, the Nurburgring. Schmitz last competed at the Rolex 24 Hours at Daytona last month (Jan 2016) and will be the first female presenter on Top Gear since the likes of Kate Humble and Vicky Butler-Henderson over 15 years ago.
Chris Harris is a motoring journalist, well known to petrolheads through his work on titles such as Autocar and Evo Magazine. He's no stranger to presenting cars on camera either and was a regular on Autocars YouTube channel (search for his F1 car driving experience with Brundle – simply epic) and later filmed a number of episodes for /Drive before leaving to set up his own online video network published through PistonHeads. He was also seen on TV in the US reviewing cars on NBCSN. In the past you could often spot Chris Harris, (or HarrisMonkey to his Twitter followers) cycling around the Pistonheads campsite at Le Mans , but as a result of this news, we guess those days are over!
Speaking to the TopGear.com website Chris Harris said: "Top Gear is the thing that helped shape my life with cars, my perception of cars and my obsession with cars, and I'm raring to give it a go. I'm also quite gobby and happy to get into trouble. And if it all goes wrong, well, I can say I was once on Top Gear, and just head back to being that annoying small bloke off YouTube." An insight into his humble and self-deprecating sense of honour. A brilliant signing. Eddie Jordan needs little introduction and will be familiar through his punditry on BBCs coverage of F1 and his F1 team who signed the likes of Michael Schumacher and Damon Hill to drive their eye-catching yellow and black F1 cars in the 1980s and 90s. He promises to bring the 'dodgy shirt' element to the new series , replacing the former duties of James May on that front. The final signing is Rory Reid who the BBC are pitching as the guy who made it through the "public audition process" which rather does the award winning motoring journalist and TV presenter an injustice to his past CV. He has in the past, been a regular contributor to BBC Radio 5 Live and presents the 'Gadget Geeks' show on Sky 1. Not quite the 'amateur in waiting' the BBC would like you to believe he is, more the case of a big break for someone waiting for their next step on the rung within the BBC.
---